Biden opens deal-making window in bid for new unity: The Note
President Joe Biden is operating in a rare political sweet spot.
By Rick Klein
Key moments from the inauguration of Joe Biden and Kamala Harris
President Joe Biden and Vice President Kamala Harris were sworn into office on Jan. 20, 2021.
President Joe Biden is operating in a rare political sweet spot. Now he wants to cut some deals.
Biden wakes up to his first full day as president with his party controlling the House and Senate and largely lined up behind him. Meanwhile, former President Donald Trump is at a political low point, with Republicans divided about their future and an impeachment trial still a few days away from reviving partisan spirits.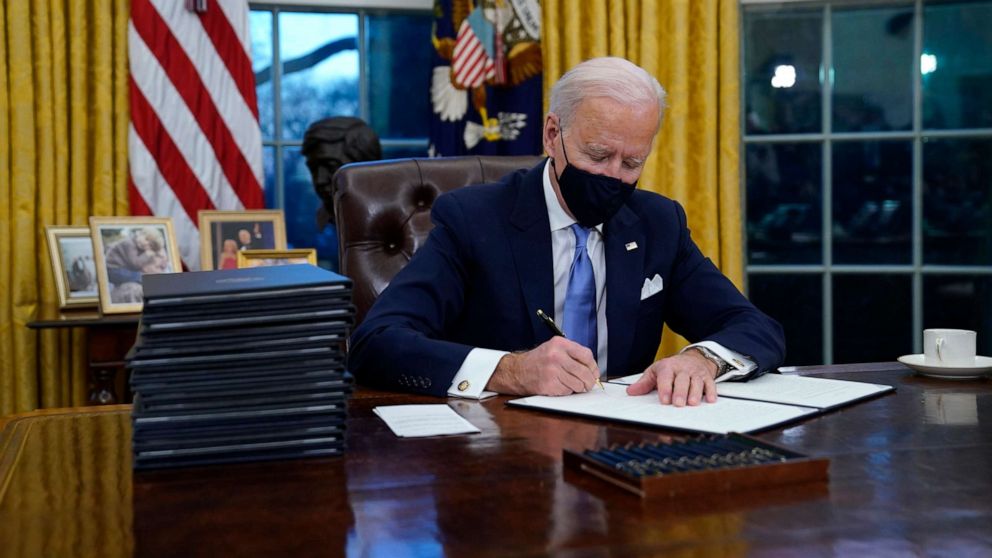 President Joe Biden signs his first executive order in the Oval Office of the White House
Now, coming off a calm and peaceful transition day, the new president's call to "start afresh" and listen to dissenting voices has the Biden White House looking for bipartisan buy-in. The focus turns to COVID-19 relief on Thursday, and the president's proposed package on the table is open to negotiation.
"He is no stranger to the process of deal-making," new White House press secretary Jen Psaki said Wednesday evening.
There are plenty of reasons to think an open hand will be slapped back, without even getting into legislative details. There's Biden's own past experience as vice president, the scars of the Trump years, and the attack on the Capitol itself that was fueled by a segment of a political movement that refuses to accept basic facts.
But some of those same reasons underscore the urgencies of the moment. Biden has been around long enough to know how rare it is to control the Washington narrative — and to know that action can bring more action, in ways that could be stronger than the concept of a mandate.